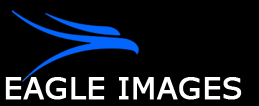 About us
About Eagle Images
Our owner Innes has been a photographer since his teenage years, his interest then encouraged studying Photography & Television Production at Napier University in Edinburgh. On completion of his studies, Innes then worked in the public & private sector, primarily using the technical benefits of photography including working in the Technical Support Unit of Lothian & Borders Police in Edinburgh.
Innes is a member of the Royal Photographic Society founded in 1853, the oldest Photographic Society in the World and respected worldwide, estalished to 'promote the Art and Science of Photography', a mission it continues to this day.
His experience, skills & vision growing over the years, Innes found the stunning views and new perspective of Aerial Photography of great interest. With the established technique of elevated mast photography combined with the new alternative of multirotor remote control flying drones, the options and benefits to users whether for scenic or technical uses are becoming an endless opportunity of new benefits both financially and techinically for the end user.
The growing concern for businesses of liability and risk assessment is a massive concern, this is vastly reduced with our unmanned vehicles and equipment that can provide still asnd video images for the client, a significant low cost benefit to the client in comparison to many practises currently in place.
The use of small high quality cameras in this field has evolved into new uses including vehicle mounted cameras, covert and visable surveilliance, security and evidence control.
We grow as our clients demand and we look forward to assisting in any new projects or visions of our clients.