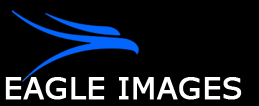 Our Photographic Facilities
A COMPREHENSIVE RANGE OF AERIAL & SPECIALIST PHOTOGRAPHIC SERVICES
Primarily these are aerial based systems that allow a very specific high angle of view to allow a better judgement of a situation, understanding of a site and detailed record to ensure accurate visual information is held for future referral.
OUR ELEVATED AERIAL PHOTOGRAPHIC MASTS can be operated up to 50 feet / 15 metres high and mounted on four wheel drive vehicles, for harder to access areas we can operate via a smaller four wheel drive quad or hand held equipment. For higher requirements, we can provide larger masts up to 26 metres.
OPERATER CONTROLLED REMOTE PHOTOGRAPHIC FLYING DRONES / UNMANNED AERIAL VEHICLES (UAV) Our drones can fly at low level and close to subjects without risk or damage, difficult or dangerous positions or hundreds of metres above a building or site
VEHICLE MOUNTED CAMERAS can record a detailed aspect of a route or entrance to a site, recording both still and video simultaneously with multi-camera set ups possible if required.
SURVEILLIANCE PHOTOGRAPHY both covert and visible are available should visual information be required to assist a situation. Private, hire / self-record & commercial services - discretion guaranteed.
360o PANORAMIC VIEW IMAGES can ensure a location is fully understood to ensure a true and accurate representation of a site for the maximum benefit of marketing or current discussions or future referral for liability, legal translation & protection.
TIME LAPSE PHOTOGRAPHY records a location over a view hours, days, weeks or months to closely monitor and record the changes in accurate detail.
HIGH RESOLUTION STILL AND HD VIDEO CAMERAS used offer the best opportunity to capture the high quality images required by our clients in a quick, cost effective and flexible format. Images can be provided on disc, memory stick or instantly via the Internet subject to connection being available via 4G cellular wireless on site or landline.