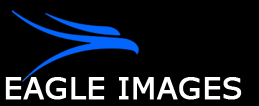 Applications of our services
THE APPLICATIONS OF OUR SERVICES ARE VAST AND VARIED
PROPERTY MARKETING PHOTOGRAPHY – Our elevated masts & aerial photography drones are a fantastic asset to any marketing campaign. To be able to show the true value of a property clearly showing it's surroundings from a higher point of view can often make the difference between a deal or doubt. With many buyers shopping on-line before buying, high quality detailed information is required to be selected by a buyer as 'one to view', with long distance buyers or International investors not to be missed.
Building a four storey block of apartments ? we can take photographs from this height to show prospective buyers what the actual view will be.
Our aerial images are a valuable asset to any Estate Agency, Developer, Construction Company, Surveyor or Investor.
Time, cost or risk saving example ; The river & the golf course just behind the house can be missed in the main exterior shot of a web site, that could have been included in our aerial photograph of the property & surroundings in one shot.
PROPERTY VALUATION, SURVEY & ASSET IMAGE CAPTURE - Information is crucial to the value and judging benefits of any asset. To have images of the surroundings from an aerial prospective allows an informed decision to be taken at a higher level. Crucial points can be discovered initially and planned for and the images can be referred to as new ongoing decisions are required.
TECHNICAL INSPECTIONS FOR MAINTENANCE, INSURANCE CLAIMS, REPAIR & RESTORATION – Our masts and drones can easily and quickly inspect church roofs, wind turbines, dams, bridges, chimneys etc. allowing decisions to made on the priority work and anticipated costs to be judged accurately and information recorded before and after work, to ensure integrity and cost savings.
Dams, Bridges, Chimneys but also indoor installations can easily be inspected with our drones, the inside of a large greenhouse roof or church can be photographed & filmed without the need to close the location or scaffolding installed, thus avoiding potential damage & loss.
Works can be instructed on the basis of estimates received from roofers etc. using our images, so more quotes are possible without the costs of scaffolding or accepting the only quote available. All contractors have the same information without any cost to them, thus reducing the price for the services required. We will work with them when recording the images to ensure we can provide what information they need to see, to make an informed competitive estimate of the work. Footage after the works are carried out can confirm the services provided quickly and efficiently.
EMERGENCY ACCESS – Should access to a site be restricted due to fallen trees, while contractors can attend to clear the route, vital time can be lost or gained if the condition of the continued route is known or not.
Time, cost or risk saving example ; We can send a drone in to fly the route from beginning to end, you then know if there are 3 more trees round the corner in the 5 mile route or 20 trees, where the decision to gain a new quicker route of access can be made at the start of the job and not after a valuable day is lost.
ARCHAEOLOGICAL, HERITAGE & ANCIENT MONUMENTS – Our aerial images can provide a greater understanding of a site and an accurate record to base studies and plan for the future. As our drones can fly close to buildings, we can inspect & record information of a building hundreds of feet up and just feet away but without disturbing the building or its surroundings. Our Archaeological and Heritage Photography service of historic buildings and ancient monuments ensures detailed information with very limited risk of damage to valuable subjects. Valueable information to hold in quality images that could be otherwise lost, can be archived for future use & referral.
RECORD OF PROPERTY ACCESS, ROUTE & FORWARD PLANNING – Our vehicle mounted cameras provide a wide angle view of a route. Stills and HD video can record a current route to a site, clearly showing access issues for all concerned to view & understand. This photographic information can be used to allow for future planning, to consider amending the road, structure, tree growth or risk surrounding the access to the site.
Time, cost or risk saving example ; Proximity of high risk trees can be actioned or planned for, reducing the risk of limited or no access to vital equipment
The ability to mutually agree between land owners and site owners can be greatly improved if all are working from the same accurate current images, then work and costs can be based on these images and referred to in the future. This also reduces the doubt of liability and responsibility of parties now and in future years, with potentially significant savings and limited doubt of responsibility.
GOLF COURSE PHOTOGRAPHY – Golf courses by design are very difficult to show in detail and for visitors or players to assess the course. While TV companies have the benefit of expensive computer graphics to show the course from an elevated view, now we can offer aerial footage with our drones that can be added to the course web site to encourage & inform visitors in these challenging times for golf courses worldwide.
Time, cost or risk saving example ; High spend guests book a corporate day that would otherwise have been missed.
LIABILITY & RISK MANAGEMENT – An informed decision can be made with detailed information, an accurate record of a location with aerial photography can often provide crucial information and understanding of a situation offering a significant saving in time and money by offering a new perspective to a situation.
Sending personnel into high risk situations can be avoided by sending a remote drone in first to fully understand the situation before taking the risk of placing personnel into a high risk scenario.
A Telecoms or Communication aerial or mast can be viewed with our camera mounted masts and images passed to the client in a quick, efficient and low risk manner. Assets can be recorded, maintenance planned without the need for aerials to be climbed, even more crucial in Winter or inclement weather when staff are at even higher risk and assets often fail. We can attend a location within a short period of time, photograph the site and pass back to the client for an informed decision to be made in a very short period of time with minimum risk and cost.
High quality zoom lenses can read text, markings, damage or condition of integral parts before deciding on strategy, priorities or planning for the future.
Time, cost or risk saving example ; Equipment information at the top of a mast is recorded, is later used in an emergency to quickly send engineers with the correct parts in one visit, not multiple visits in high risk poor conditions, thus reducing expensive down time and reducing risk
MOTORSPORT PHOTOGRAPHY – Aerial drones allow a new angle of coverage that can emphasize the speed & action by being able to put our remote flying drones in a high risk position for a cameraman but a low risk for a remote controlled drone. The action can be followed, the speed and performance understood to a new level with our aerial photographic drones.
VEHCLE ACCIDENTS - Record of a motor vehicle accident or RTA - information we provide can help the case in proving the actual full circumstances of the location. We can arrive at the scene of the RTA within a very short period of time and record aerial footage with elevated masts or a drone to show everything as it was a short period after the accident. This can prove invaluable to find the source of the accident and assist Police, Lawyers, Insurance, Government Authorities and the participants to fully understand the situation quickly and for evidence in the future. An accurate record on the day, can prove a very valuable asset later.
Police & Government Authorities can also benefit from quality aerial images when Emergency Planning is required.
Time, cost or risk saving example ;The obvious source of the accident was in fact wrong and liability placed where it should due to accurate aerial evidence
WEDDING VIDEOS – We can provide that stunning scene setting aerial shot to start your video, displaying great impact and content. We are happy to work with your wedding photographer or wedding planner, to ensure you are making the best of your day and recording stunning images to enjoy forever. Our Wedding Video introduction scene with aerial drones, can add that something special to your wedding video.
AERIAL TRAVEL PHOTOGRAPHY - Both scenic and property stills & video are available with the Marbella, Puerto Banus, Costa del Sol area being a regular location for us given the landscape and high value assets, our aerial photographs being of significant benefit in the tough current market. A shot from the beach towards the property often just shows a walkway, trees and maybe the roof of the home, our aerial photographs & HD video will show the sea, beach, gardens and the home in its splendour, an image that can capture the buyer's eye and maybe a sale.
A 360o aerial view from the home can show its true position in the neighbourhood, a fact often missed with low angles and high walls & trees.
This is virtually impossible from ground level photographs but with an elevated view, the picture becomes clear and the property can be seen at its absolute best.
Time, cost or risk saving example; an aerial shot of a premium property showing the stunning setting, gains a listed price sale of a property on the market that other companies could not sell